The Bedding Envy Story
Welcome to Bedding Envy. We are a family business based in Manchester working from a large 25,000 square meter warehouse near the Trafford Centre.
For a long time, we have traded as a wholesaler buying and supplying some of the largest 5 Star Hotels. We work across the UK with brands ranging from Hilton, Best Western & Britannia Hotels. Unfortunately, global travel is not what it once was and so we have decided to start selling certain items 'direct to the consumer'.
With such a high throughput of stock we have a lot of efficiency and so we can offer competitive prices.
We sell products that are above the quality found in UK online bedding stores and sell them at extremely competitive prices. Our warehouse is certainly 'no frills' which allows us to sell to you at a fraction of the cost you can see in the market.
We are a certified UK supplier and take stock quality very seriously so you can be assured that:
Our stock is fresh and recently produced
Genuine stock direct from our factories
Packaged and delivered in perfect condition
The same high quality we offer our 5 Star Hotel clients
We know that a lot of orders will be bought as first-time orders from us and so we make sure that our delivery and returns policies are designed to look after the customer. If you have any quibbles with your order, please let us know and we will go the extra mile to help you out.
Have a question, an issue with your order, or you just want to say hello? orders@beddingenvy.co.uk
Our Address | Constellation Mill, Ainsworth Road, Radcliffe, Manchester, M26 4AD, UK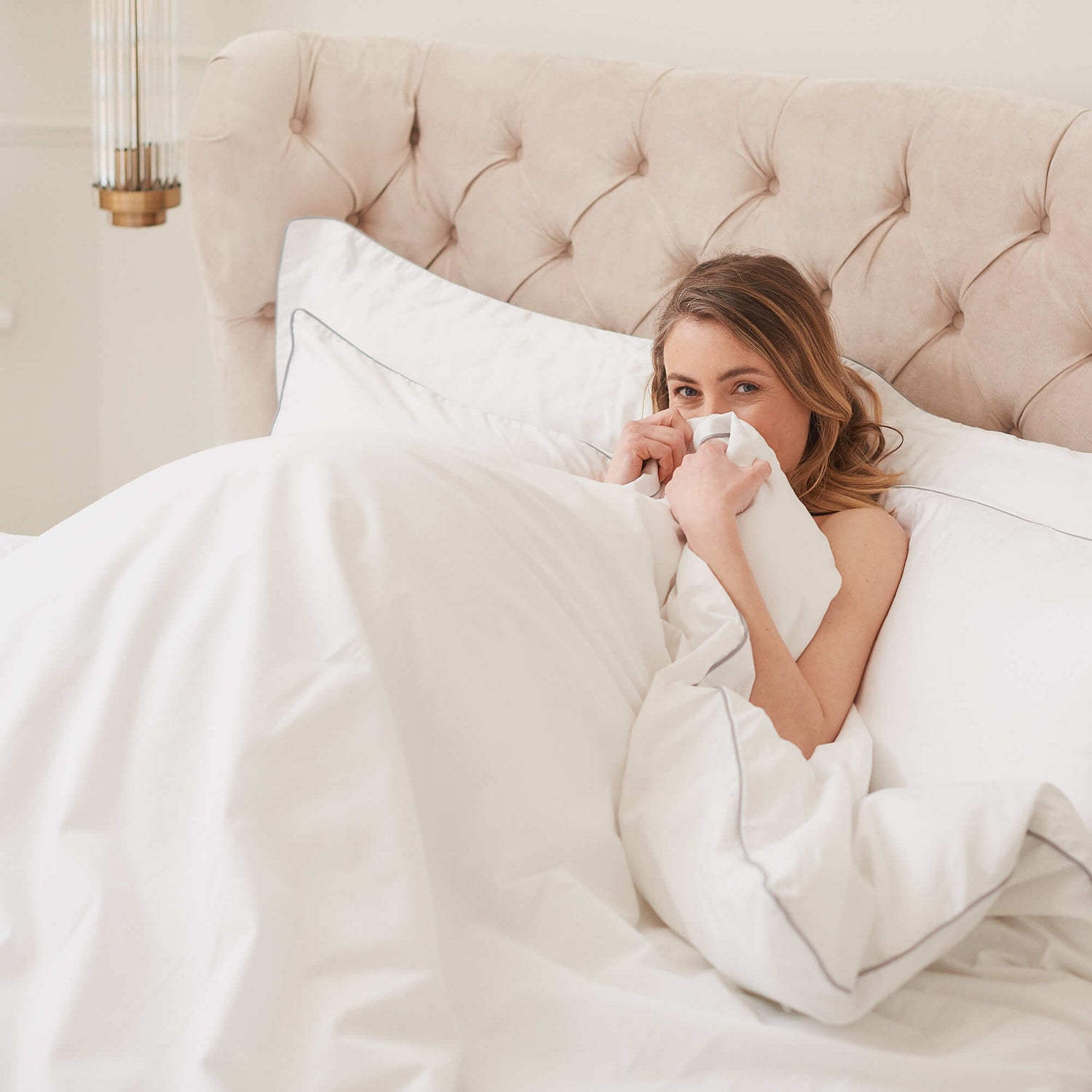 Our Promise
Trusted Since 30+ Years | 30,000 Orders Shipped
Try At Home | 60 Day Risk Free Returns
Guaranteed Happiness | Trusted ★★★★★
View Bestsellers
Trusted by for 30+ Years | 30,000 Orders Delivered